Confirme Celeb Bios

Printed From: The Blue Room
Category: Reality TV
Forum Name: Strictly Come Dancing 2017
Forum Discription: All the news and gossip from the new series of SCD
URL: http://www.theblueroom.me.uk/forum/forum_posts.asp?TID=36350
Printed Date: 20 Mar 2018 at 17:39


Topic: Confirme Celeb Bios
---
Posted By: Bren
Subject: Confirme Celeb Bios
Date Posted: 12 Aug 2016 at 15:48
---
Melvin Odoom
He's used to spinning discs - will that help his spins on the floor?
Fact title
Fact data
Age
36
Profession
Presenter
Anyone who's seen TV and radio presenter Melvin Odoom in action knows he's got a well-exercised funny bone – but has he got two left feet?
I just want to look sexy (if that's possible) and stand out. I don't mind what they put me in as long as my dance moves are still on point!

Melvin Odoom
"I already love dancing but Strictly seems like a completely different animal," says Melvin ahead of his epic challenge. "I have been going to the gym more, and running. Plus I have cut down on certain foods and drink. I miss cake so much!"
The born-and-bred Londoner first met his co-host Rickie Haywood-Williams at the University of Bedfordshire. Since then, they've become long-running presenters of the Kiss FM Breakfast show, as well as regular presenting work for MTV, 4Music, T4 and The Box, plus the recent ITV gameshow Bang On The Money.
As one half of Rickie & Melvin, he's used to sharing the spotlight with a partner in crime. But presumably he's never twirled Rickie around the floor during a particularly energetic salsa, so this will be a whole new skillset for Melvin to master.
"I'm really looking forward to learning all the new routines, working with the professional dancers, meeting the other contestants, the whole experience to be honest," he says. "Being a DJ I always had a passion for music, and I think dance and music go hand in hand."
Melvin's also hosted The Xtra Factor and been team captain on four series of BBC Three's Sweat The Small Stuff. And he's done regular presenting work with fellow contestant Laura Whitmore, so he'll be in good company. But he admits to being a tad intimidated by the female professionals…
"I was a bit worried that I would be too short for some of the girls as I'm only 5"5. Or 5"6 on Wikipedia!" laughs Melvin. "I think I would be fine with whoever they put me with as long as they have a sense of humour."
Sounds like a plan, Melvin! You bring the laughter, we'll provide the Cuban heels…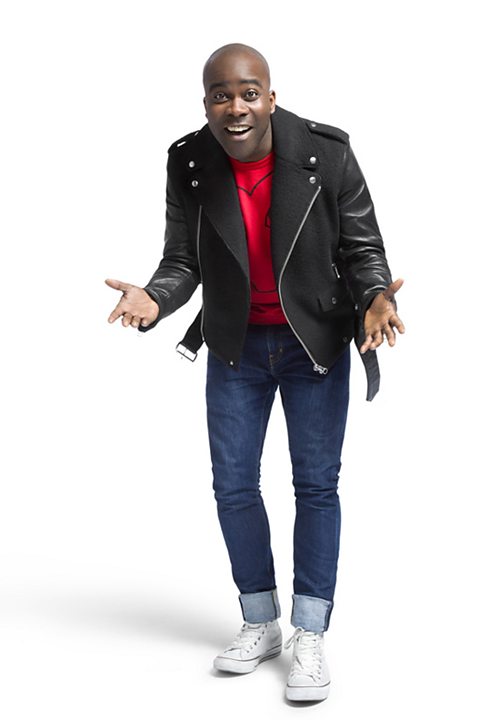 ---
Replies:
---
Posted By: Bren
Date Posted: 12 Aug 2016 at 15:50
---
Ore Oduba
The BBC reporter is in with a sporting chance
Fact title
Fact data
Age
29
Profession
Presenter
His knowledge of the sporting world knows no bounds, but dancing is a whole new ball game – is presenter Ore Oduba up to the challenge?
Doesn't everyone want to get to Blackpool? I've lived in the North West for five years and never been. I've got a box of 2ps and 1ps I'd like to get rid of!

Ore Oduba
He's usually found on BBC Breakfast and Radio 5 Live bringing us the latest from the pitch, the pool or the tennis court, but Ore's no stranger to Saturday nights either, hosting the National Lottery Draw. But he's well aware ballroom dancing is a big step up…
"When I got the call I became a jibbering mess," says Ore. "I'm more competitive with myself than anyone else. Always strive for perfection, even if it's completely unrealistic."
Born in London in 1986, Ore grew up in Dorset with his brother and two sisters. He studied Sports Science and Social Science at Loughborough University, landing a gig presenting Newsround shortly after graduating. Jobs hosting Sportsround, Match of the Day: Kickabout and Claimed & Shamed followed, along with the Commonwealth Games in Glasgow and the Youth Olympics in Nanjing.
He'll be coming straight to Strictly following his stint in Rio reporting on the 2016 Olympics. Hopefully being around such amazing sporting prowess will get him in the right mindset, but he's also taking his lead from a specific Olympian: "Louis Smith had his moments and critical comments, but came out on top. I'm also perfecting my handstand splits on my glittering orb at home!"
As a former hockey player and a keen skiier, Ore's pretty active. But it's not the physical challenge of Strictly that's lured him to take part – it's the wardrobe!
"There are three outfits I've always dreamt of one day wearing: Manchester United 1st team strip. The Batman suit. And a full sequinned number a la Strictly." You never know, Ore, maybe the Batman thing might happen if there's a Movie Week? As for the Man United kit, we're thinking a Premier League Week might be slightly less likely…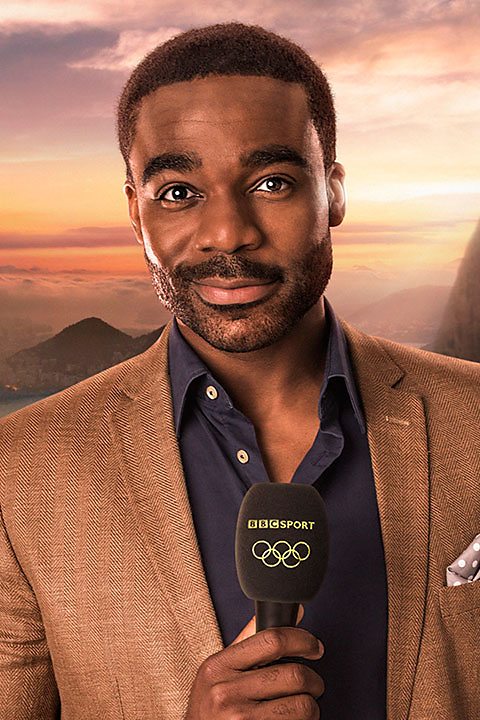 ---
Posted By: Bren
Date Posted: 12 Aug 2016 at 15:50
---
Laura Whitmore
Our TV presenter swaps the Celebrity Jungle for the Jive
Fact title
Fact data
Age
31
Profession
Presenter
She's got years of experience interviewing the biggest names in music. But getting up and dancing to that music is a whole other world – will the luck of the Irish help DJ and presenter Laura Whitmore?
When I had the fitting it was so overwhelming, the costumes make it all so real

Laura Whitmore
"I never went to dance school but I love dancing. Anyone who has ever met me knows this," Laura says. "I just love the endorphins it releases and it ties in to my love of music. I am a bit of a silly dancer so I'm looking forward to a bit of discipline."
Born in County Wicklow in 1985, Laura went on to study journalism at Dublin City University and Boston University. Her big break came after winning the Pick Me MTV competition in 2008, resulting in huge presenting jobs across Europe.
For the past five years, Laura's braved the snakes, the spiders, the unforgiving time difference and Joe Swash as a co-host to bring us all the jungle gossip on I'm a Celebrity… Get Me Out Of Here Now. And while the environment might be a little less harsh here on Strictly, she knows she's got a tough job on her hands. And setting out to win over a certain judge is going to make it that much tougher: "Len is the one I most want to impress – and it's his last year as a judge!"
Laura's hosted live from the BRITs, the BAFTAs, the MTV Movie Awards and the London 2012 Olympics. With huge live events all over her CV, she's well-equipped for the grand-scale glamour of Strictly. Of course, those presenting skills won't help her when she's out there on the dancefloor, but she's got a uniquely positive attitude:
"I've embarrassed myself so much over the years I'm not sure there is anything left I can do. I fell off my chair on I'm a Celeb on live TV."
Have faith, Laura – we're sure you can top that!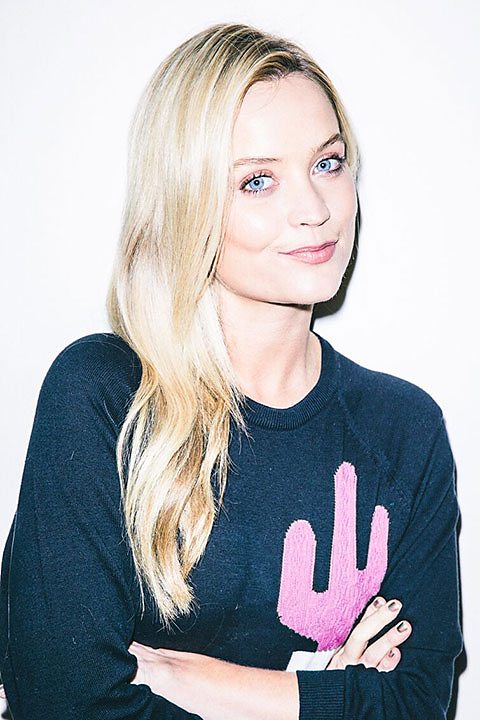 ---
Posted By: Bren
Date Posted: 12 Aug 2016 at 15:51
---
Ed Balls
Putting in some Labour on the dance floor
Fact title
Fact data
Age
49
Profession
Former MP
Swapping suits for sequins this year, Ed Balls is campaigning for your vote to be the Strictly 2016 champion!
Ed is best known as a former Labour MP, holding the position of Shadow Chancellor from 2011 to 2015. Since then, he's returned to his journalistic roots, writing for The Guardian as well as his own upcoming book. So, going from politics to penmanship has been a success – but will the move to the dancefloor be quite as smooth?
Ed Balls was born in Norwich in 1967, before his scientist parents moved him and his two siblings to Nottingham at the age of eight. In spite of growing up with a stammer, Ed Balls excelled at school. But he wasn't just riding high academically – he was quite the athlete, with cricket, rugby and pole-vaulting among his sporting skillset.
He went on to study at both Oxford and Harvard, before his burgeoning journalism career took him to the Financial Times, even winning the Wincott Young Financial Journalist of the Year award in 1992.
It was shortly after that Ed ventured into the world of politics, becoming economic advisor to Gordon Brown in 1994. When Labour won the 1997 election, Ed was appointed Chief Economic Advisor to the Treasury, later becoming Economic Secretary to the Treasury. Throughout these positions, Ed worked on policies including independence of the Bank of England, tax credits and the national minimum wage. And from 2007, he was promoted to the Department for Children, Schools and Families, famously succeeding in scrapping the SATs for 14-year-olds.
Hopefully the high drama and back-and-forth bickering of the House of Commons has prepared Ed for the harsh critiques of our judges – he's also survived the scrutiny of Paul Hollywood when he took part in The Great Sport Relief Bake-Off, so surely Craig will be a breeze after that?
And don't underestimate Ed's fitness – as well as his sporting prowess in his school days, he's run the London Marathon three times since 2011.
Ed's wife Yvette and their three children will be cheering him on. But his political predecessors don't have the greatest track record on Strictly – can Ed break the mould set by http://www.bbc.co.uk/strictlycomedancing/2011/dancers/celebrity/edwina_currie.shtml - Edwina Currie and http://www.bbc.co.uk/strictlycomedancing/2010/dancers/celebrity/ann_widdecombe.shtml - Ann Widdecombe ? He never made it to Number 10, but a 10 from our judges is most definitely in his sights…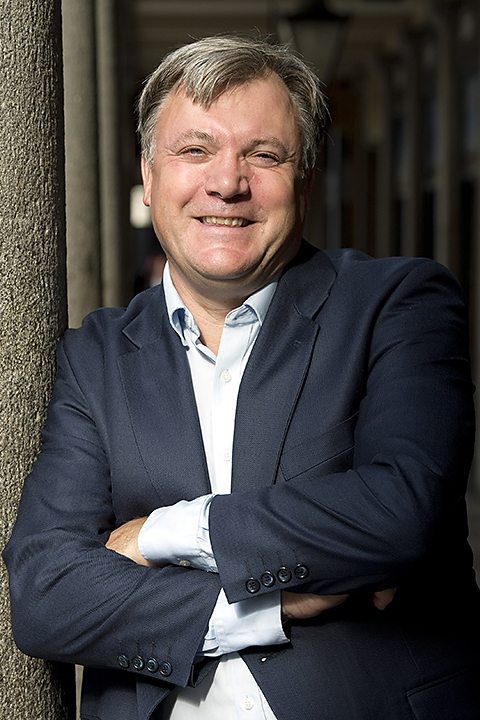 ---
Posted By: Bren
Date Posted: 12 Aug 2016 at 15:52
---
Will Young
Friday's Child is coming to Saturday night
Fact title
Fact data
Age
37
Profession
Singer and actor
As the first ever winner of Pop Idol, he's already reality royalty. So we're delighted to roll out the red carpet for singer-songwriter Will Young!
I haven't done any preparation, apart from eating a large bar of chocolate every night. I am trying to store up my sugar supplies

Will Young
Having won two Brits and two Ivor Novellos, he'll be hoping to clear some room on the mantelpiece for the Glitterball trophy. And he cites some fellow popstars as his Strictly inspiration…
"I really liked Emma Bunton, and enjoyed watching her excel on the show," says Will. "I thought last year's winner Jay was so beautiful to watch, and to see his confidence grow week in week out was brilliant."
With six studio albums under his belt – all of which have reached the Top 2 – Will's clearly got the music side of things down to a fine art. And while he's not exactly known for pairing his hits with an energetic dance routine, Will does have a twinkle-toed side.
He did a term at musical theatre college, which he put into practice when he took on the role of Emcee in the West End production of Cabaret in 2013, earning himself an Olivier nomination in the process. Will has also taken ballet lessons, so we might find he's just as comfortable holding a dance partner as he is holding a microphone.
Previous jobs include waiting tables, which means Will should have a good sense of balance. And as a politics graduate, he knows a thing or two about spin. In fact, he's ready to use those silver-tongued skills on the judges: "I have heard that they are open to bribery! I am a little nervous about what Craig will say and I have started to learn Italian, so I can talk to Bruno in his mother tongue!"
Mind you, this is the same man who famously out-sassed Simon Cowell. Is diplomacy really his strong point, or will he have to rely solely on his dancing skills? We'll soon find out…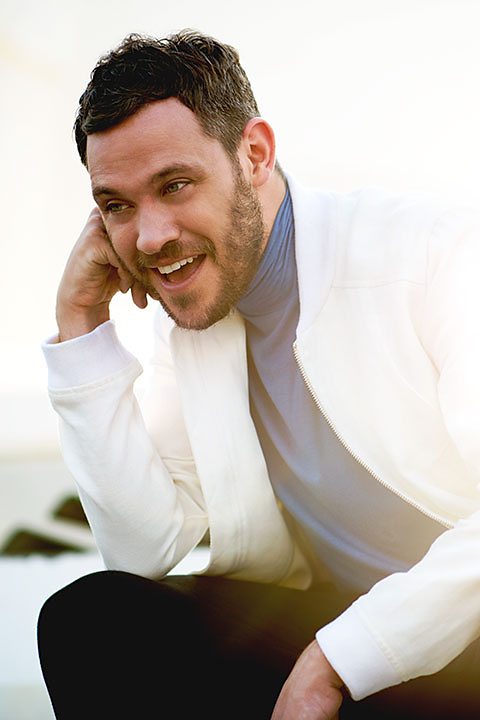 ---