Series 12 Contestants - Female

Printed From: The Blue Room
Category: Reality TV
Forum Name: Dancing with the Stars 2015
Forum Discription: From across the pond
URL: http://www.theblueroom.me.uk/forum/forum_posts.asp?TID=31209
Printed Date: 25 Apr 2018 at 11:49


Topic: Series 12 Contestants - Female
---
Posted By: Bren
Subject: Series 12 Contestants - Female
Date Posted: 02 Mar 2011 at 12:15
---

http://abc.go.com/shows/dancing-with-the-stars/cast-announcement-12/ThemeGallery/719752 -

-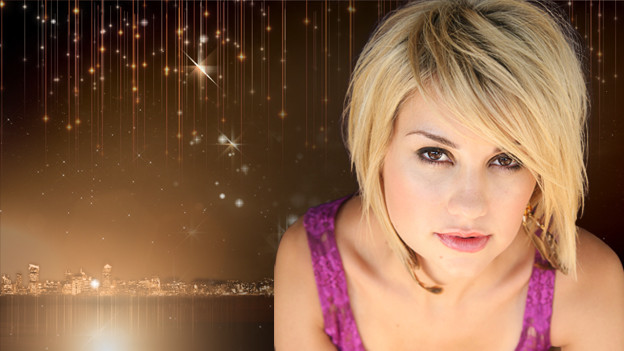 Chelsea Kane
"The Disney Dream Girl"

Chelsea Kane is a versatile young actress/musician who can be seen and heard in so many different ways these days. She currently stars in the web series The Homes on Lockerz.com. Chelsea is also the voice of Bea in Disney Channel's hit animated comedy series Fish Hooks. She also played Stella Malone, the longtime friend and style guru to the Lucas brothers in the Disney Channel comedy series Jonas, where you may have seen her credited as Chelsea Staub.

This fabulous Phoenix native has been acting professionally since the age of nine. Chelsea landed her first role as Young Kim in the national Broadway tour of Showboat and went on to star in productions of Peter Pan, The Wiz, Cinderella, Oliver, Annie, Titanic, The Sound of Music, Schoolhouse Rock, A Christmas Carol and The Secret Garden, among others. But wait! There's more!

Chelsea starred in the Disney Channel original movies Minutemen and Starstruck and guest-starred on Disney Channel's hit series Wizards of Waverly Place. Other guest credits include roles on Cracking Up, Summerland, Listen Up and The Bill Engvall Show.

On the big screen, Chelsea landed her first role in the family film Arizona Summer. That only seems fitting since, as we mentioned earlier, she was born in Phoenix. Chelsea also had a starring role in the motion picture Bratz.

During her free time, Chelsea enjoys hitting the concert circuit with her Polaroid camera and her favorite musician friends. Maybe we'll see some of them in ballroom cheering Chelsea on as she takes to the stage on Dancing With The Stars!
---
Replies:
---
Posted By: Bren
Date Posted: 02 Mar 2011 at 12:16
---

http://abc.go.com/shows/dancing-with-the-stars/cast-announcement-12/ThemeGallery/719756 -

-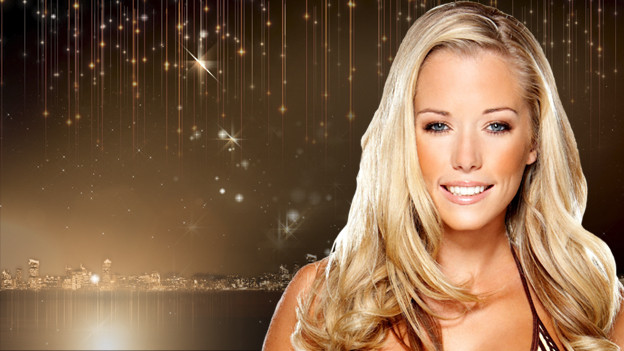 Kendra Wilkinson
"The Bunny Next Door"

TV personality/glamour girl Kendra Wilkinson is probably best known from her self-titled hit reality series Kendra. Just wrapping its 3rd season on E!, the show follows Kendra, NFL star hubby Hank Baskett, and son Hank IV through their crazy lives. Between life in the spotlight, raising a toddler and the challenges of being an NFL wife, the show is a fun-filled, action-packed look into Kendra's world.

Kendra got her start on one of E! Entertainment's highest-rated shows, The Girls Next Door. She was on the reality hit for five seasons until 2009. That's when Kendra closed one chapter in her life and started a new one. And by that we mean she got married, celebrated the birth of son Hank IV and of course, launched her hit show, Kendra.

Kendra is a self-described tomboy and avid sports fan who loves watching boxing and rooting for her favorite football team, the San Diego Chargers. Since the debut of The Girls Next Door, Kendra has appeared on the cover of many magazines and has enjoyed numerous TV and movie appearances.

In 2007, Kendra was part MTV's reality series Celebrity Rap Superstar, where she proved to be a fan favorite finishing second in the competition. In 2008, Kendra was featured in the movie The House Bunny, along with her Girls Next Door co-stars Holly Madison, Bridget Marquardt and Hugh Hefner. In 2009, Kendra was featured on the hit CBS series How I Met Your Mother. And in 2011, she'll be taking the stage on Dancing With The Stars!
---
Posted By: Bren
Date Posted: 02 Mar 2011 at 12:18
---



http://abc.go.com/shows/dancing-with-the-stars/cast-announcement-12/ThemeGallery/719757 -

-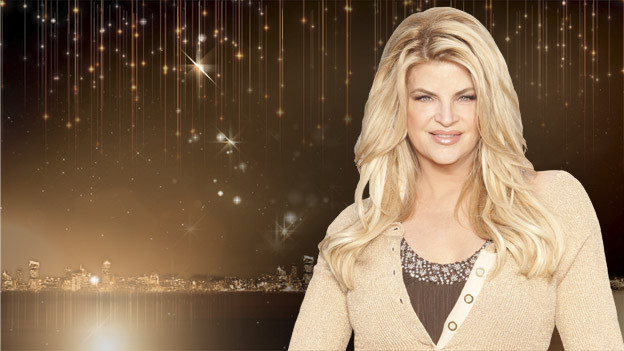 Kirstie Alley
"Hollywood's Most Outrageous Actress"

Kirstie Alley has emerged as one of the top actresses of her generation, proving time and again that she is capable of great depth and range, as well as a comedic timing second to none. Hey, she always cracks us up!

Kirstie's TV work earned her seven Golden Globe and eight Emmy nominations. She's won a Golden Globe, two Emmys and three People's Choice Awards. Kirstie co-wrote and starred in Showtime's critically acclaimed comedy Fat Actress. She also played the title character in the NBC sitcom Veronica's Closet and also served as executive producer.
In 1994, Kirstie showcased her dramatic range starring in the CBS TV movie David's Mother, for which she won an Emmy. In 1987, Kirstie joined the cast of the long-running hit NBC sitcom Cheers as the neurotic Rebecca Howe. She received critical accolades and won both an Emmy for Lead Actress in a Comedy Series and Golden Globe for Best Performance by an Actress in a Comedy Series in 1991. Not bad. Not bad at all.

Kirstie made her movie debut in 1982's Star Trek II: The Wrath of Khan, in which she played the beautiful Vulcan officer, Lieutenant Saavik. In 1999, Kirstie starred in the dark comedy Drop Dead Gorgeous. The cult-classic mockumentary follows the contestants in a beauty pageant in Minnesota.

Kirstie also starred in Woody Allen's Deconstructing Harry. She had us laughing again by starring alongside John Travolta in the hit film Look Who's Talking. The super-successful comedy spawned two hit sequels. Some of Kirstie's other film credits include Shoot to Kill, Summer School, For Richer or Poorer and Champions.

In 1995, Kirstie was honored with a star on the Hollywood Walk of Fame. She served as the spokesperson for Pier One from 2000 to 2004 and Jenny Craig from 2005 to 2008. In 2010, Kirstie worked with experts in science, nutrition, and medicine to develop Organic Liaison, which includes Rescue Me, the first ever USDA certified organic weight-loss product.

It's safe to say that Kirstie Alley has been one of the busiest people in Hollywood for awhile now. So we're glad she found some time to take to the stage on Dancing With The Stars!

---
Posted By: Bren
Date Posted: 02 Mar 2011 at 12:21
---

http://abc.go.com/shows/dancing-with-the-stars/cast-announcement-12/ThemeGallery/719759 -

-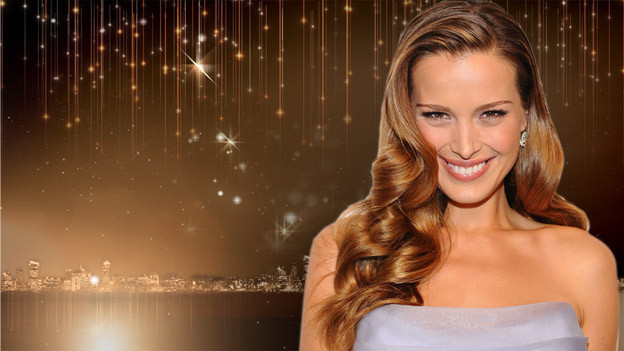 Petra Nemcova
"The Super Model Survivor"

Born and raised in Karvina, in the Czech Republic, Petra Nemcova took the modeling world by storm after being discovered by a modeling scout on the streets of her native country. She has graced the pages and covers of magazines such as Elle, Harper's Bazaar, Shape, Cosmopolitan, Vanity Fair and the Sports Illustrated Swimsuit Edition.

In 2004, Petra suffered a broken pelvis and severe internal injuries while on vacation in Thailand during the devastating Tsunami. After her recovery, she created the "Happy Hearts Fund" (www.happyheartsfund.org), a charitable organization and campaign dedicated to improving children's lives through education and sustainable programs in natural disaster areas.

Happy Hearts Fund, since its inception in 2006, has rebuilt 47 schools and kindergartens, with eight currently on their way, and has presence in nine countries, including Thailand, Indonesia, Mexico, Peru, Sri Lanka, Haiti, India, Chile and Hurricane Katrina-affected areas of the United States. 100 percent of all donations received are directed to children's programming.

Petra has obviously stepped up to great challenges in the past. Now she'll have one more to embrace as she takes to the stage on Dancing With The Stars!
---
Posted By: Bren
Date Posted: 02 Mar 2011 at 12:23
---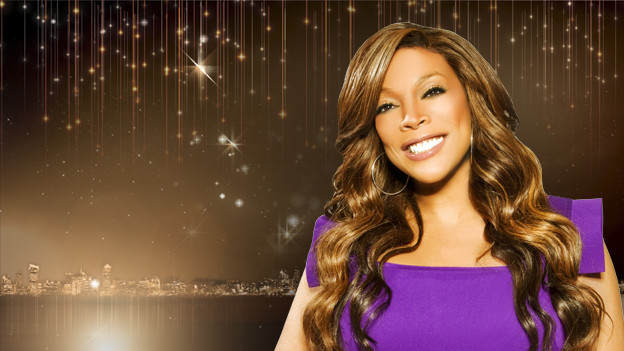 Wendy Williams
"Talk's Biggest Talker"

Called a "breakthrough in daytime" by The New York Times, Wendy Williams burst onto the national talk show scene in 2009 with the launch of her daily, syndicated program, The Wendy Williams Show. Touted by People as one of the "best shows of 2009," the critically-acclaimed series now has the distinction of being destination television.

A mother, wife and bestselling author, Wendy built a devoted following from her years as one of radio's most popular personalities. In addition to her daytime TV success, Wendy will host GSN's new original series Love Triangle, slated to premiere April of 2011.

Wendy was inducted into the National Radio Hall of Fame (only the second African American woman to be honored by the organization) in November of 2009. She is the author of two New York Times bestsellers, Wendy's Got The Heat and The Wendy Williams Experience. Well, Wendy's next experience has her taking center stage on Dancing With The Stars. Can't wait to see her in action!


Photo Credit: Karl Giant / The Wendy Williams Show
---
Posted By: Catwoman
Date Posted: 02 Mar 2011 at 12:53
---
I only heard of Kirstie Alley that is only cause she did Third Rock From the Sun.

-------------

---
Posted By: Bren
Date Posted: 03 Mar 2011 at 12:05
---
haha remember her from Cheers myself
---