Series12 Contestants - Male

Printed From: The Blue Room
Category: Reality TV
Forum Name: Dancing with the Stars 2015
Forum Discription: From across the pond
URL: http://www.theblueroom.me.uk/forum/forum_posts.asp?TID=31208
Printed Date: 18 June 2018 at 20:34


Topic: Series12 Contestants - Male
---
Posted By: Bren
Subject: Series12 Contestants - Male
Date Posted: 02 Mar 2011 at 11:57
---
The new cast of competitors for Season 12 have been announced! Who will be your picks for the season?

http://abc.go.com/shows/dancing-with-the-stars/cast-announcement-12/ThemeGallery/719762 -

- 10/12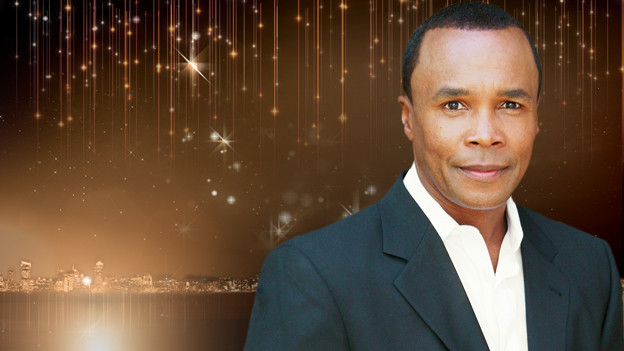 http://abc.go.com/shows/dancing-with-the-stars/cast-announcement-12/ThemeGallery/719764 -

-




Sugar Ray Leonard

"Boxing's Best"

Sugar Ray Leonard is a legendary sports icon. His very name epitomizes boxing and conjures the image of a true champion.

Ray was host and mentor for the first three seasons of the TV series, The Contender, on NBC and ESPN. Regarding the big screen, Ray appeared in the The Fighter and served as a consultant on the upcoming film Real Steel, starring Hugh Jackman.

Having learned to box at 14, Ray's career includes three National Golden Gloves titles, two Amateur Athletic Union championships and the 1975 Pan-American Games crown. After winning a boxing gold medal at the 1976 Olympic Games, he turned pro to help his family defer mounting medical bills incurred because of his father's illness.

Howard Cosell dubbed Ray the "new Muhammad Ali." In 1977, at age 20, Leonard won his first pro fight. He went on to defeat some of the finest boxers of the modern era, including Wilfred Benetiz, Roberto Duran, Thomas Hearns and Marvin Hagler, from whom Ray won the world middleweight title.

During his 20-year professional career, Ray also won world titles in the welterweight, junior middleweight, super middleweight and light heavyweight divisions. He was the first boxer to win world titles in five different weight classes, a record that stands to this day.

Ray has been a successful TV broadcaster for NBC, ABC, HBO and ESPN and has fostered commercial endorsement relationships with companies including EA Sports, Vartec Telecom, Track Inc., Ford, Carnation, 7-Up, Nabisco, Coca-Cola and Revlon.

Ray is also among the most sought after motivational/inspirational speakers in the world. His speech, entitled "POWER" (Prepare, Overcome, and Win Every Round), is consistently booked with major Fortune 500 companies worldwide. Ray will release his first autobiography entitled The Big Fight: My Life In and Out of the Ring on June 7, 2011, which he developed with veteran author Michael Arkush.

Ray has always been devoted to the community and for many years has been the international chairman of the Juvenile Diabetes Research Foundation Walk for a Cure. He also participates in a variety of national and international causes benefiting children's charities. Ray has four children and lives in Southern California with his wife, Bernadette.

We know all about Sugar Ray Leonard's moves in the boxing ring. Now we can't wait for him to knock us out in the dance floor!

---
Replies:
---
Posted By: Bren
Date Posted: 02 Mar 2011 at 11:59
---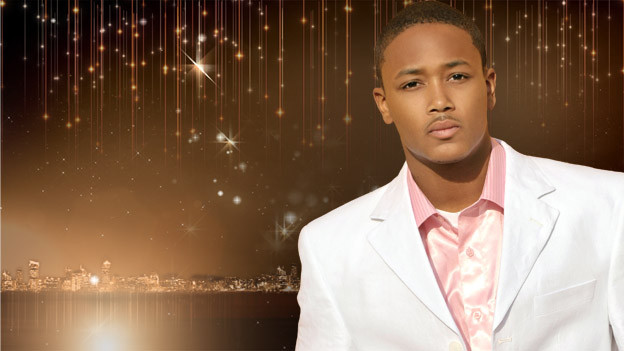 Romeo
The Prince of Hip Hop

Percy Romeo Miller, Jr. (we just know him as "Romeo") is an American entertainer, actor, entrepreneur and philanthropist. He's the son of businessman and music mogul Percy Miller. Romeo has sold over 10 million records as a multi-platinum music artist and has been awarded an American Music Award and a Grammy.

Named one of 2010's Top Five Sexiest Men in the World, Romeo is the CEO of the multi-million dollar record company No Limit Forever and is the youngest entertainer to top the Billboard charts, doing so at age ten. He has dedicated his life to giving back to the community and helping at-risk youth with his foundation Urbanborn.org. He is also the founder and president of P. Miller and College Boyys clothing.

Romeo's acting credits include his hit television show Romeo! on Nickelodeon as well as appearances on The Defenders and The Cape. He starred in the movie Honey, with Jessica Alba and co-stars in the upcoming film Jumping the Broom, with Angela Bassett.

You'd think all that would be enough, right? Wrong. Romeo is also studying business and film at USC. As a freshman, he and his basketball team made Southern Cal history by winning their first PAC-10 Championship.

Romeo understands the importance of education; therefore he remains a student at USC while he pursues his career in entertainment and business. He's also in pursuit of a certain mirrored disco ball trophy as a competitor on Dancing With The Stars!
---
Posted By: Bren
Date Posted: 02 Mar 2011 at 12:04
---



http://abc.go.com/shows/dancing-with-the-stars/cast-announcement-12/ThemeGallery/719760 -

-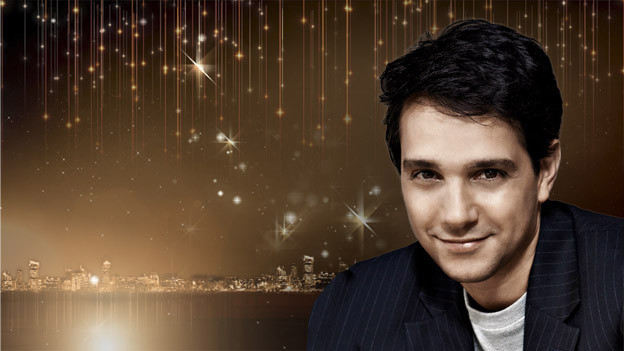 Ralph Macchio
'The Karate Kid"

He's a successful actor, writer, director and producer. And we'll always love Ralph Macchio for being The Karate Kid. He chopped and kicked his way to stardom in that classic crowd-pleasing flick and as well as its successors, The Karate Kid, Part II and The Karate Kid, Part III.
Ralph's extensive list of film credits includes Francis Ford Coppola's The Outsiders and the hit comedy My Cousin Vinny. Among his multiple TV credits are: a two-season arc on ABC's Ugly Betty, a comedic guest lead on the series Psych, as well as a guest lead on the ABC drama The Whole Truth. Ralph was also a guest star on the hit series Entourage as well as the comedy Head Case.

Ralph also recently appeared in a funnyordie.com viral video sensation, Wax On, #### Off, which has received raves from critics and viewers alike. Ralph made his Broadway debut starring opposite Robert De Niro in the sold-out Joseph Papp production of Cuba and His Teddy Bear at the Longacre Theatre.

Ralph has come a long way since the "All-Valley Under-18 Karate Tournament" and we can't wait to see how far he goes on Dancing With The Stars!


---
Posted By: Bren
Date Posted: 02 Mar 2011 at 12:07
---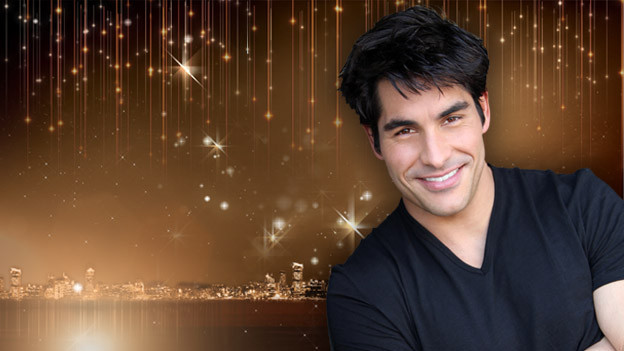 Mike Catherwood
'Loveline's Lover Boy"

Born and raised in Los Angeles, Mike Catherwood (aka "Psycho Mike") has an eclectic background from the city that made him the person he is today. Michael is a mixed-race Hispanic who immersed himself in the L.A. punk and hard rock scene as early as he can remember. He headed east to study theatre at Rutgers University, where he enjoyed the emerging Jersey punk scene.

After finishing school, Mike returned to L.A. to become a member of the top-rated Kevin & Bean Morning Show on KROQ-FM. Known to listeners as "Psycho Mike," he has developed many of the show's most well-known characters and segments. His often-controversial music has garnered him worldwide notice and acclaim.

In addition to the Kevin & Bean Show, Mike is the co-host of Loveline Radio with Dr. Drew Pinsky and has guest-hosted on E! Entertainment's The Daily 10 and most recently on Live with Regis & Kelly. Mike has also done numerous successful voiceover and commercial campaigns for such clients as Major League Baseball, TNT, Discovery Channel and AT&T.

You won't hear many punk songs on Dancing With The Stars, but we're thinking a guy like "Psycho Mike" will make the most of anything thrown his way!
---
Posted By: Bren
Date Posted: 02 Mar 2011 at 12:10
---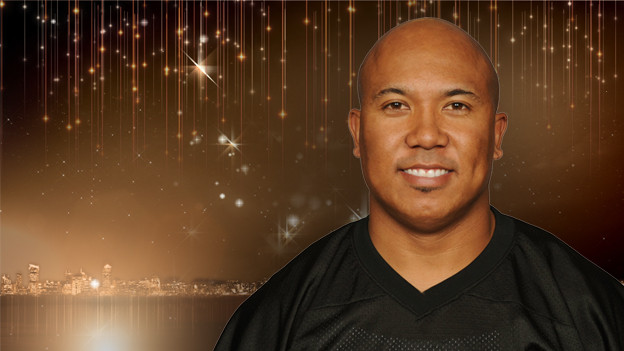 Hines Ward
"The Super Bowl Steeler"

He's a four-time Pro Bowler, three-time Super Bowl participant, two-time Super Bowl champ, and the Super Bowl XL MVP. Now Hines Ward is adding "ballroom dancer" to his already-impressive resume.

Hines holds virtually every record in Pittsburgh Steelers' wide receiving history and will go down as the team's all-time leading wide receiver. He was named to the Steelers' 75th Season All-Time Team and will be entering his 14th season with Pittsburgh this upcoming fall. That makes him the longest tenured wide receiver with the same NFL team.

Hines is arguably one of the best blocking wide receivers to ever play the game and is fresh off an outstanding performance in a close loss to the Green Bay Packers in the 2011 Super Bowl. He's a fierce competitor with a big heart and a big smile, which we can't always see behind that darn facemask!

Beyond football, Hines is a symbol of success and goodwill to the Korean community and all of Asia. He started his "Helping Hands" foundation in which he devotes his time in the U.S. and Korea to the fight against bi-racial discrimination.

The program in the U.S. focuses on improving literacy among children and provides programs and services to better equip them for achieving success in life. The program in Korea focuses on raising awareness for the problem of biracial discrimination and providing inspiration to the mixed race children in that country. Hines is considered an ambassador of hope to children everywhere.

Remember how we said we couldn't always see his smile behind his facemask? Well, that won't be the case when he takes center stage on Dancing With The Stars. We're just hoping he can make the judges smile, too!


---
Posted By: Bren
Date Posted: 02 Mar 2011 at 12:11
---

http://abc.go.com/shows/dancing-with-the-stars/cast-announcement-12/ThemeGallery/719753 -

-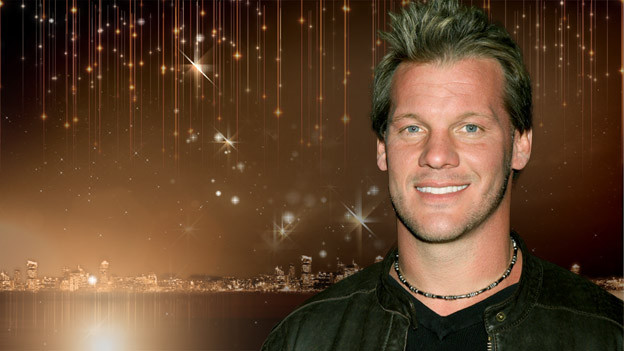 Chris Jericho
"Wrestling's Superman"

A 6-time WWE world champion, 2-time NY Times best-selling author, lead singer of the rock band Fozzy and host of the ABC game show, Downfall, Jericho began wrestling at age 19 and is best known as one of the most popular performers in wrestling history. In 2001, he was the first ever Undisputed Champion of the WWE and is the only performer to have held six different titles in the 44-year history of World Wrestling Entertainment. Jericho became a New York Times bestselling author in 2007 with his autobiography, A Lion's Tale: Around the World in Spandex, and is currently on the list again with his follow-up, Undisputed: How To Become The World Champion in 1,372 Easy Steps, his second auto-biography. His rock band Fozzy has sold a quarter million CDs worldwide.

---
Posted By: Catwoman
Date Posted: 02 Mar 2011 at 12:55
---
I only heard of the Karate Kid
I think it will be good if he got to do the Jive he can do the Kick's he learnt in the films


-------------

---
Posted By: Bren
Date Posted: 03 Mar 2011 at 12:05
---
cant believe the original Karate Kid is 49! now

---
Posted By: killersbee
Date Posted: 01 Apr 2011 at 19:15
---
Jericho I've heard of many times, still a great performer

-------------
Catwoman: "For one if I was a bloke, I would not flirt with you two. I have standards."
Toots: "If I had a figure like Ola's, I'd wear that outfit to Sainsburys!"
---