First Name:Faye
Age:20
Hometown:Tamworth, Staffordshire
Occupation:Wrestler/ Promo Model
Random Fact: Sporty, body conscious part time model who dreams of becoming a WWE wrestler. Doesn't drink alcohol, trains twice a day and hates losing, lives to be number one at everything.
First Name:Lee
Age:22
Hometown:Cheshire
Occupation:Hairdresser & Model
Random Fact: Aims to make it as model and claims he has always been beautiful, 'it's the life I lead, I'm used to it', says he was once mistaken for a lesbian 'because I'm so pretty'. Believes he is the coolest person he knows.
First Name:Keeley
Age:30
Hometown:Manchester
Occupation:Travel Agent Manager
Random Fact: Successful business woman who has won every award in her industry. Under 5 ft and says she has a superiority complex 'I have to be the best at everything'
First Name:Nathan
Age:26
Hometown:Bingley, Bradford
Occupation:Joiner
Random Fact: Claims to have an alter ego called Seahorse that is the complete opposite to him. Describes himself as an acquired taste and happy go lucky but 'there is a fine line between confidence and cockiness and I straddle it well'
First Name:Lesley
Age:52
Hometown:Derbyshire
Occupation:Travelling Show woman
Random Fact: Claims to have psychic ability and has been travelling with her own small fairground for the past 8 years. A mother of 3 who says she's Derby's answer to Dolly Parton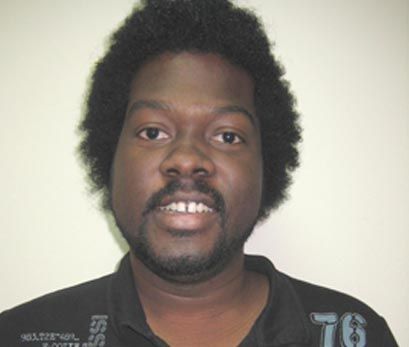 First Name:Paul
Age:25
Hometown:Manchester
Occupation:Civil Engineer
Random Fact: Originally from Barbados, he moved to the UK seven years ago to study and now builds bridges for a living. Was named 'most arrogant and egotisical' in his school year book.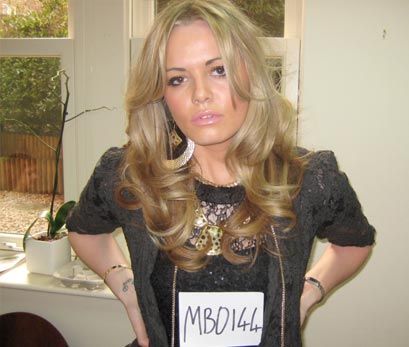 First Name:Megan
Age:20
Hometown:Liverpool
Occupation:Care Assistant
Random Fact: Currently a care assistant, aiming to be a nurse. Wants to use the Big Brother prize money to buy a place in Ibiza.
First Name:Rachel
Age:23
Hometown:Nottingham
Occupation:Celebrity lookalike
Random Fact: Works as a Beyonce lookalike at corporate events, claims to look in the mirror around 100 times a day ' checking I'm still hot'.
First Name:Kimberley
Age:24
Hometown:Chester
Occupation:Hotel Receptionist/Vintage Clothes Designer
Random Fact: Recycles old clothes to sell and owns a £600 pair of Christian Louboutins. Loves knitting and knits presents for people.