The new cast of competitors for Season 12 have been announced! Who will be your picks for the season?
10/12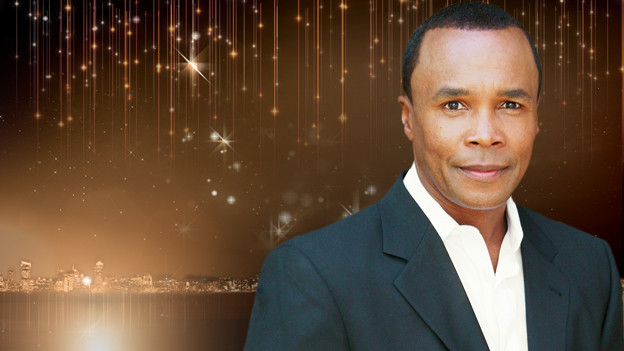 Sugar Ray Leonard
"Boxing's Best"
Sugar Ray Leonard is a legendary sports icon. His very name epitomizes boxing and conjures the image of a true champion.
Ray was host and mentor for the first three seasons of the TV series,
The Contender
, on NBC and ESPN. Regarding the big screen, Ray appeared in the
The Fighter
and served as a consultant on the upcoming film
Real Steel
, starring Hugh Jackman.
Having learned to box at 14, Ray's career includes three National Golden Gloves titles, two Amateur Athletic Union championships and the 1975 Pan-American Games crown. After winning a boxing gold medal at the 1976 Olympic Games, he turned pro to help his family defer mounting medical bills incurred because of his father's illness.
Howard Cosell dubbed Ray the "new Muhammad Ali." In 1977, at age 20, Leonard won his first pro fight. He went on to defeat some of the finest boxers of the modern era, including Wilfred Benetiz, Roberto Duran, Thomas Hearns and Marvin Hagler, from whom Ray won the world middleweight title.
During his 20-year professional career, Ray also won world titles in the welterweight, junior middleweight, super middleweight and light heavyweight divisions. He was the first boxer to win world titles in five different weight classes, a record that stands to this day.
Ray has been a successful TV broadcaster for NBC, ABC, HBO and ESPN and has fostered commercial endorsement relationships with companies including EA Sports, Vartec Telecom, Track Inc., Ford, Carnation, 7-Up, Nabisco, Coca-Cola and Revlon.
Ray is also among the most sought after motivational/inspirational speakers in the world. His speech, entitled "POWER" (Prepare, Overcome, and Win Every Round), is consistently booked with major Fortune 500 companies worldwide. Ray will release his first autobiography entitled
The Big Fight: My Life In and Out of the Ring
on June 7, 2011, which he developed with veteran author Michael Arkush.
Ray has always been devoted to the community and for many years has been the international chairman of the Juvenile Diabetes Research Foundation Walk for a Cure. He also participates in a variety of national and international causes benefiting children's charities. Ray has four children and lives in Southern California with his wife, Bernadette.
We know all about Sugar Ray Leonard's moves in the boxing ring. Now we can't wait for him to knock us out in the dance floor!