McCall: 'I won't return to Big Brother'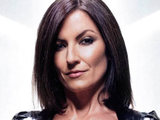 Davina McCall has confirmed that she will not return to host
Big Brother
if the show relaunches on Channel 5.
Reports today
suggested
that the broadcaster and production company Endemol were on the verge of signing a deal after holding advanced talks.
However, writing on her official website McCall stated that she had made the "hard" decision to tell fans that she would not have any involvement in the show, should the deal be finalised.
"This is very hard for me to say. I am sure that this will not be a surprise for many of you, but if it is and you are sad...I'm sorry," she wrote.
"I truly believe that
Big Brother
has legs. It is an AMAZING programme that I have LOVED and dedicated a huge and brilliant part of my life to. I think any channel that took it on would be very lucky indeed...its followers are a dedicated bunch!!"
She continued: "But I made a decision after the end of the last series that I would not present it again. There are many reasons for this; I spent a year saying goodbye, which was very painful and scary!
Big Brother
had been my rock, day job and security blanket - what would I be without it? But I had to have faith that something would happen.
"It did....and it's been brilliant! I have had such a brilliant year, four new shows that I'm LOVING doing and saying goodbye to BB with a BANG!!!
"That is why it would feel like a step back to go back," she added. "Someone new should present it on a new channel. A fresh start for the show...with me still as its biggest fan looking forward - exciting!"
Source