Dominic Cork and Alexandra Shcaumann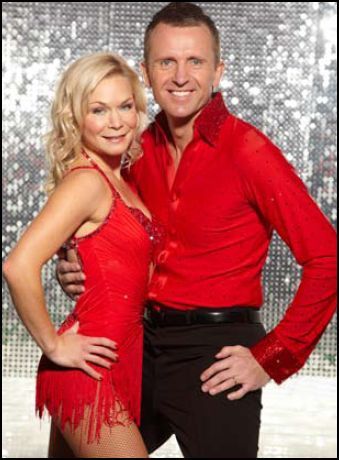 Name: Dominic Cork
Age:39
Occupation : Cricket player
Special skills: HItting sixes
Supporters: England cricketers
Get ready to be hit for six when cricket star Dominic hits the ice with skating partner Alexandra.
"The training is going really well, I am thoroughly enjoying it," smiles Dom. "It is frustrating as a sportsman - I'm not picking it up as quickly as I thought."
At 6ft 2in, Dominic will tower over the competition but being tall isn't always a winner on the ice. "It is definitely harder and technically one of the most challenging sports you can take on when you have never done it in your life." We couldn't agree more!
Name – Alexandra Schauman
Age – 30
Nationality – Finnish
Height – 5'11
Alexandra began skating nationall in 1986, working her way up to international competitions as well as competing for the Finnsh National Team.
In 1992 , Alexandra placed 2nd in the Finnish Championships. Her husband (Lukasz Rozycki) also joins Dancing on Ice this year.
This is Alexandra's second year on Dancing on Ice.