Jeff Brazier and Isabelle Gauthier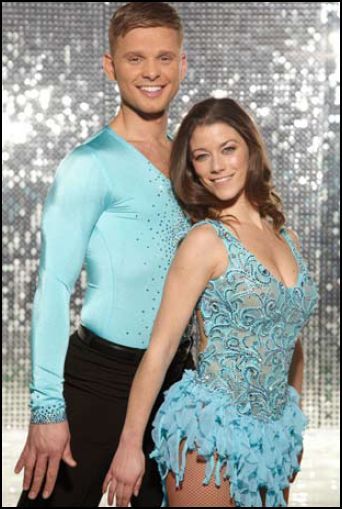 Name:Jeff Brazier
Age: 31
Occupation: Reality Star/TV Presenter
Special Skills: Yoga and ballet
Supporters : Sons Bobbie and Freddie
TV presenter Jeff has been pulling out all the stops in a bid to be the best on the ice, and has even been limbering up at special yoga and ballet classes with skating partner Isabelle.
There's a price to pay for all this enthusiasm however, and adventurous Jeff has already sustained painful elbow and back injuries during training.
But he's determined to conquer his fear of lifting, and will get creative on that rink if the pressure gets too much.
"I've never had any dance training so expect me to pull out all kinds of crazy disco moves whilst thinking about what spins I'm doing and what edges I'm looking for."
Name – Isabelle Gauthier
Age – 30
Nationality – Canadian
Height – 5'0


Isabelle began skating at the age of 6 and has now competed at Junior and National level for her country.
She's performed in professional shows all over the US and Europe, including Snoopy Rocks On Ice. This will be Isabelle's Dancing On Ice Debut.


Edited by Bren - 21 Dec 2010 at 14:43