Apprentice flop on four fraud raps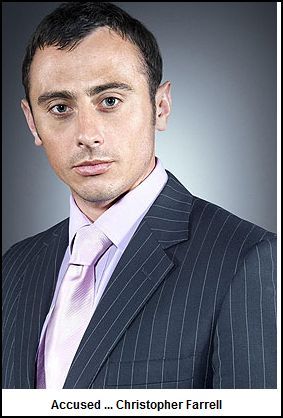 APPRENTICE failure Christopher Farrell was charged with fraud yesterday - two weeks after being fired by Lord Sugar.
The mortgage broker is due before JPs on four counts of false representation.
Ex-Marine Farrell, 29, had been on bail during the eight weeks he was on the hit BBC show.
Lord Sugar booted him out for lacking a ruthless streak when he failed one of the show's challenges.
Yesterday Farrell was driven to court in Plymouth, Devon, by two police officers.
Crown Prosecution Service lawyer David Gittins said: "I have decided that he should be charged with four counts of fraud by false representation."
Farrell - said to have forged documents including pay slips and P60s to get mortgages for clients - was bailed to December 20.
The Sun revealed how he had been first quizzed over alleged irregularities in August.
Farrell, who says he was a Royal Marines sniper, boasted on his Apprentice profile: "I take my killer instinct into business."

The Sun