DANIEL BEDINGFIELD HAS ALBUM FULL OF SONGS STOLEN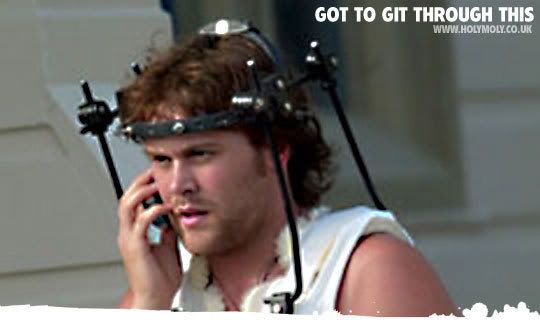 The world weeps as an item so precious is taken from us. Imagine if the Mona Lisa, the Seven Wonders of the World and that painting of the crying boy were all suddenly gone from our culture. Well this is a million times worse, and Iím not sure if thereís any point in the world still turning, because someone has nicked Daniel Bedingfieldís latest album.
This cowardly act, which will devastate literally tens of fans, was carried out in Los Angeles, a city which appears to be gaining some degree of revenge for the whole Beckham situation.
The thieves broke into Danielís home and stole a computer, unaware that it contained all of his latest songs and they are now in possession of songs worth literally hundreds of pounds, the scoundrels.
And do you know what makes it even worse? Iím crying here, Iíll let the Cornish Pastie-faced singer tell you himself.
"The songs were for a fundraising album for my mum's charity Global Angels".
Sob. Canít. Type. Any. More.
HOLY MOLY